UISEE helped Hangzhou Airport complete the application test of the country's first autonomous driving shuttle in the terminal
Date: 2022-10-17
Views: 2031
Recently, in the T4 terminal of Hangzhou Xiaoshan International Airport, which is newly put into use, an autonomous driving shuttle from UISEE is running busily. Passengers can take it to the designated place smoothly and safely. This autonomous driving shuttle created by UISEE is a new application of the country's autonomous driving shuttle in the terminal.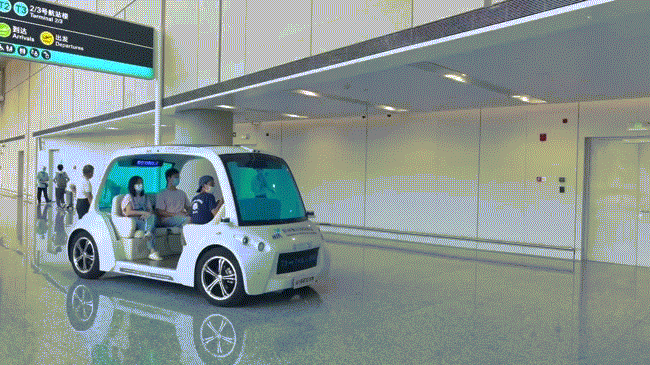 The autonomous driving shuttle is equipped with U-Drive® autonomous driving platform independently developed by UISEE. Relying on multi-sensor sensing fusion positioning and leading autonomous driving algorithm, combined with the advantages of 5G network, it can realize autonomous navigation and autonomous obstacle avoidance.Meeting the demands of transit passengers for fast ferry travel.
The autonomous driving shuttle made by UISEE can carry 4 passengers at the same time.With the no door design, passengers can get off the shuttle easily. They can also easily communicate in the car. After realizing normal operation, Hangzhou Airport plans to adopt the operation mode of fixed line, and open autonomous driving shuttle service between two terminals in the connecting corridor between T4 arrival floor and T3, so that passengers can enjoy unique and novel travel experience while obtaining convenience.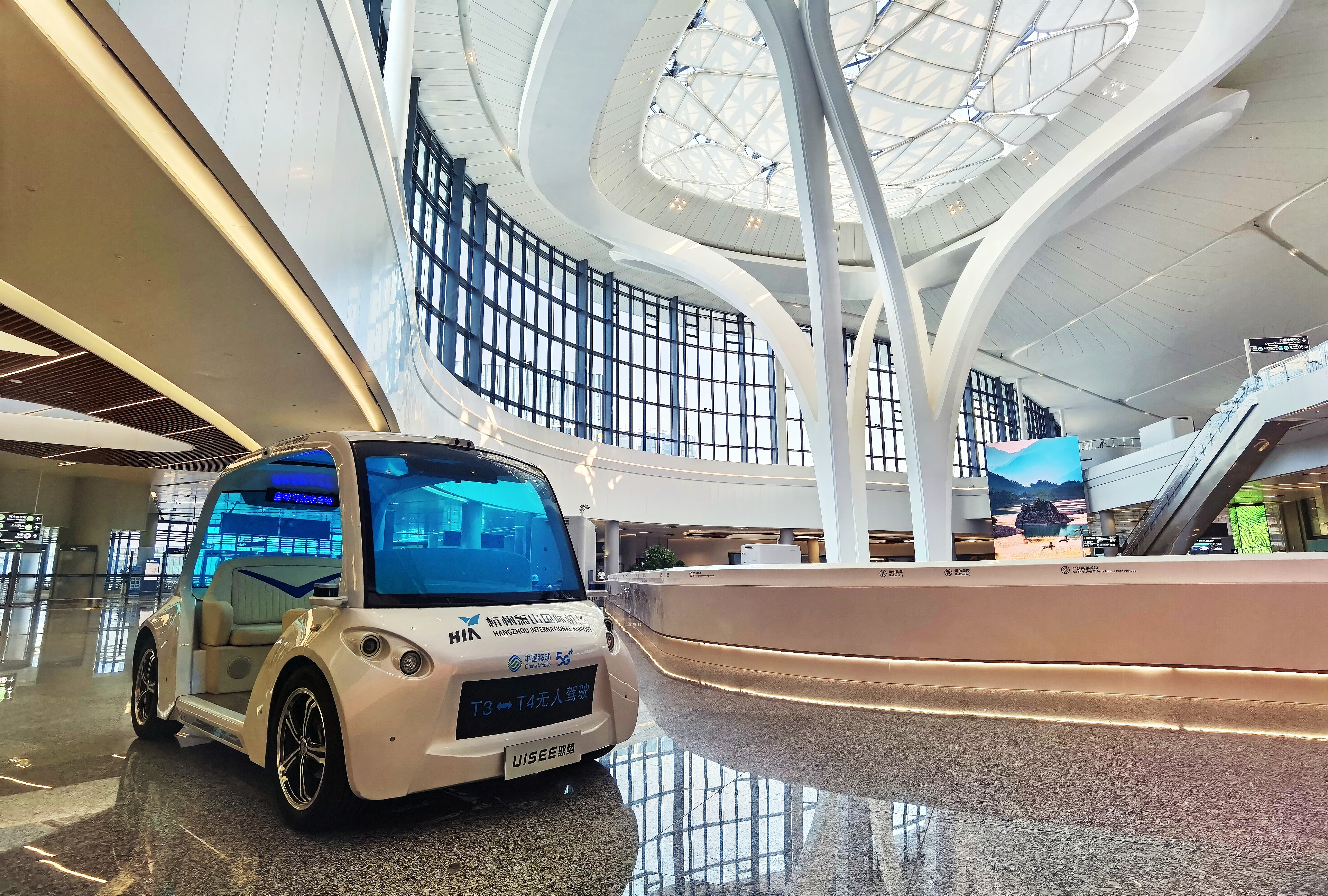 As the first enterprise in China to realize the normal operation of "de-security officer" autonomous driving in the field of airports, UISEE is committed to providing replicable and scalable whole-scene autonomous driving solutions for airports, and accelerating the landing of autonomous driving technology in relevant scenes of civil airports. In the future, UISEE will continue to exert the power of autonomous drving technology innovation, strengthen cooperation and co-creation with ecological partners in the civil aviation industry, expand the in-depth application of autonomous technology in the airport field, and build a new era of intelligent airports with the help of AI driving.