UISEE's Autonomous Logistics Vehicle Enters BASF Pudong Site
Date: 2021-07-02
Views: 1581
After several months of operational testing, the autonomous logistics vehicles independently developed by UISEE were recently put into official operation at the BASF Shanghai Pudong Innovation Park (BASF Pudong site). Stephan Kothrade, President and Chairman of BASF Greater China, and Dr. Qiu Wei, Chief Eco-Innovation Officer of UISEE, as well as relevant executives, participated in the launch ceremony.
At the ceremony, Stephan Kothrade activated the autonomous vehicle by tapping the screen. Despite the rain that day, the vehicle was able to complete tasks safely and smoothly, passing through bumpy and waterlogged roads and encountering pedestrians crossing the sidewalks in the factory area. As a result, the vehicle was unanimously recognized by guests present at the event.
At the BASF Pudong site, autonomous logistics vehicles are used to transport raw materials and relevant products to and from warehouses and equipment rooms. "Autonomous driving can prevent drivers from operating risks in extreme weather and harsh environments. This digital innovation makes the operation of the site safer," said Liu Guoping, General Manager of the BASF Pudong site.
The autonomous logistics solutions provided by UISEE rely on the company's U-Drive® intelligent driving platform, which is the result of full-stack independent development. The solutions make fully autonomous operations feasible in a variety of complex factory environments and extreme weather conditions. While improving the operational efficiency of factory logistics considerably, they help companies reduce costs and increase efficiency with safer and more economical technologies.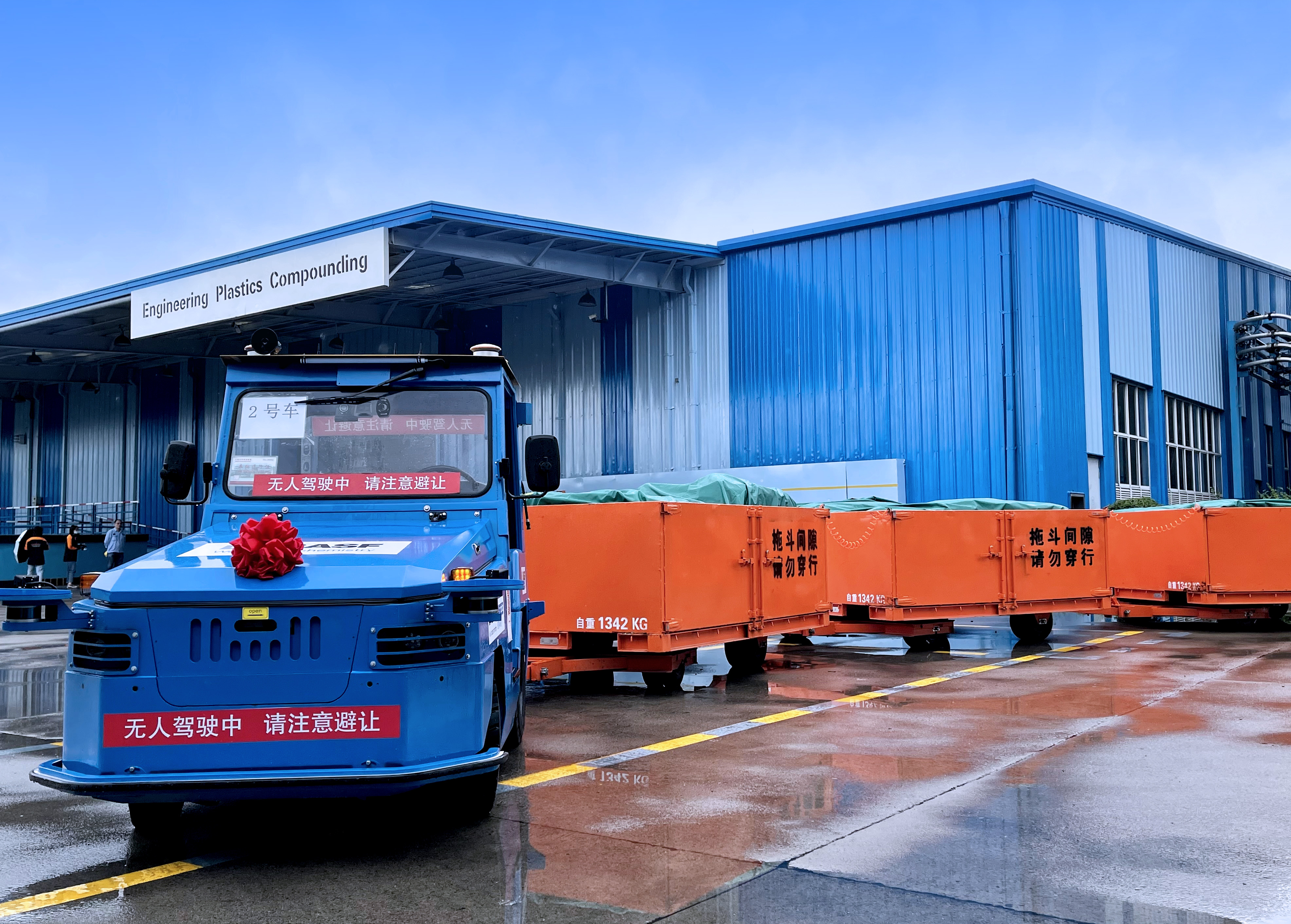 In recent years, UISEE has helped dozens of companies transform and upgrade themselves through its mature autonomous driving solutions and rich experience in commercial project operation. This fits in readily with BASF which has always been committed to improving production efficiency and operational safety through digital means. In the future, autonomous logistics vehicles will be part of intelligent manufacturing at the BASF Pudong site, and will continue to seamlessly integrate with existing production and scheduling systems to improve the facility's intelligent logistics capabilities. With the help of UISEE autonomous technologies, BASF has taken a milestone step on the path to digitalization.
As its partners increase continuously, UISEE will focus more on the R&D and exploration of technologies. The company will continue to popularize more efficient, safer, and more economical autonomous driving technologies for industries while helping companies achieve intelligent upgrading.