UISEE Helps DFM Open RoboTaxi Trial Operation, Accelerating Autonomous Driving Commercialization
Date: 2021-03-05
Views: 1613
The Dongfeng autonomous driving pilot project was recently launched, with the RoboTaxi test ride service available for Wuhan citizens. Since February 27, the Dongfeng Aeolus E70 robotaxi co-developed by UISEE and Dongfeng Motor Corporation (DFM) has been offering online booking for experience through mobile APP.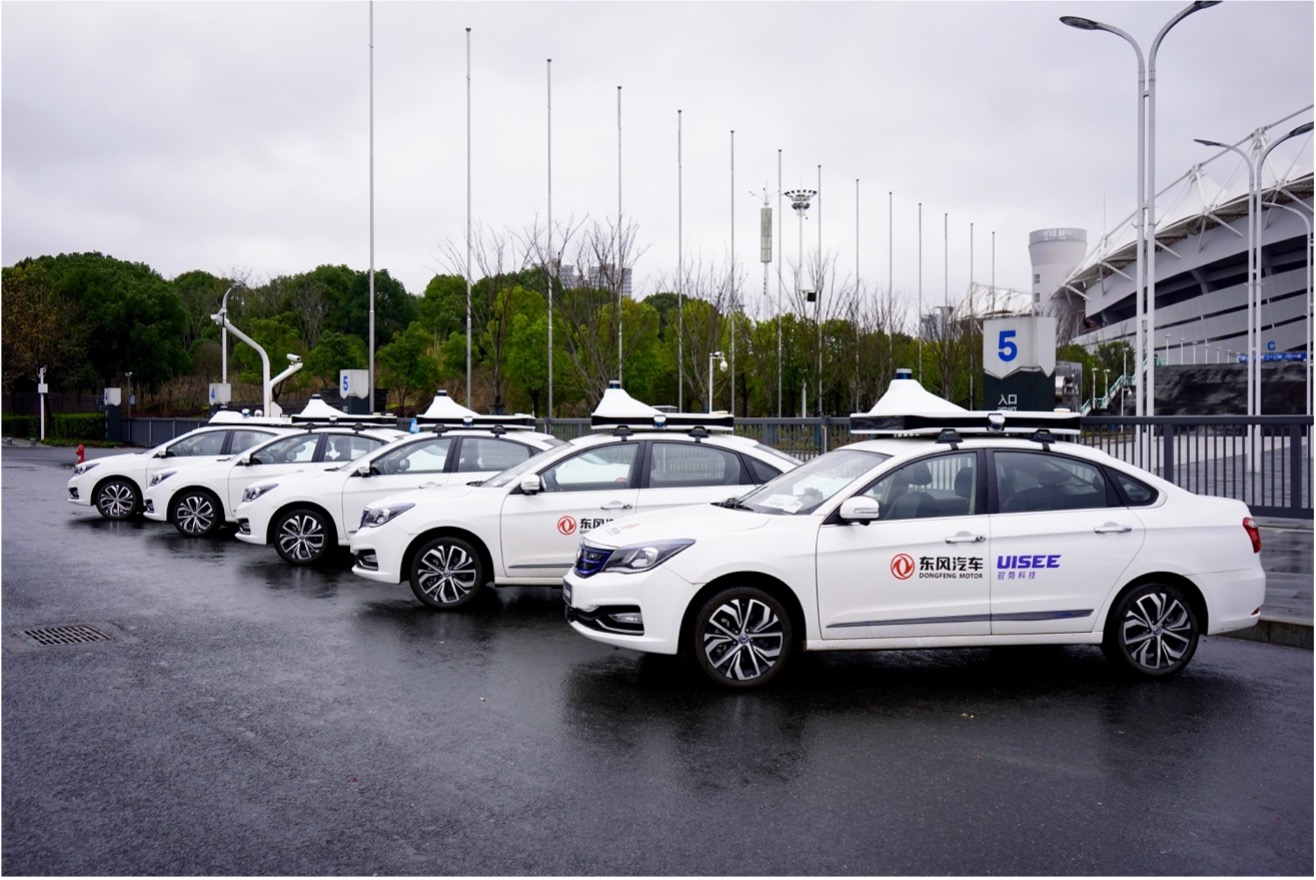 After five months of road testing and commissioning, 42 robotaxis have been put into operation in 22 main stops of Wuhan Economic and Technological Development Zone, with cumulative autonomous driving range exceeding 100,000km.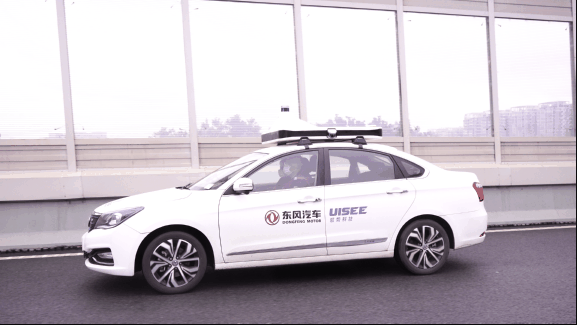 In the project, UISEE developed an autonomous driving system for DFM based on its independently developed U-Drive® intelligent driving platform. The car roof is equipped with an autonomous driving kit comprising three lidars, multiple cameras, and high-precision positioning systems. The autonomous driving system works in tandem with cloud platforms, V2X coordination, and urban road autonomous driving by integrating perception data from the autonomous driving kit, coupled with core algorithm.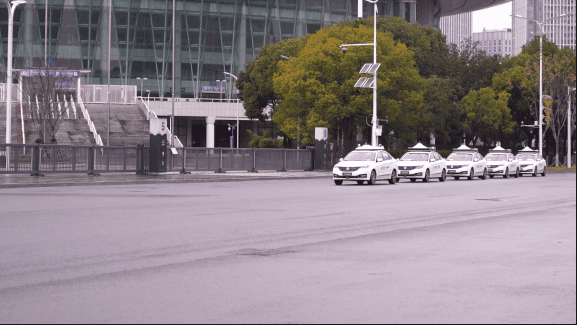 Equipped with UISEE autonomous driving system, RoboTaxi can cope with complex urban traffic scenarios, accurately identify traffic lights, actively avoid pedestrians and obstacles, and run smoothly on congested road sections, delivering passengers a new mobility experience ensured by safety and comfort.
In October 2020, DFM, in conjunction with Wuhan Economic and Technological Development Zone, UISEE and some leading autonomous driving enterprises, initiated the project, with plans to establish a demonstration area for autonomous driving operation in Wuhan featuring a fleet of autonomous vehicles with the largest range, most vehicles, and the richest scenarios in China. In the next two or three years, the project will deploy more than 200 autonomous vehicles, with its operation coverage to be extended to the whole city.
The cooperation between UISEE and DFM in the project has expanded to the main urban area around the Wuhan Economic and Technological Development Zone, gradually building an ecosystem of intelligent connected vehicles (ICVs), driving large-scale industrial upgrading, and playing a leading role in the booming artificial intelligence (AI) industry. In the future, the two companies hope to accelerate autonomous driving commercialization by deepening cooperation, so that autonomous driving technology can serve more Wuhan citizens and extend Wuhan's successful experience to more cities.