UISEE Autonomous Driving Delivery Car Drives into Putuo Community to Ensure the Last-Mile Supply Distribution
Date: 2022-04-24
Views: 402
Since March this year, Shanghai has been continuously hit by the epidemic outbreak. As the pressure of community epidemic prevention and the distribution of daily necessities in the last mile increases, how to ensure the timely delivery of all kinds of supplies has become an urgent problem.
On the premise of complying with the epidemic prevention policies of Shanghai, UISEE cooperated with China Unicom and ZTO Express to urgently customize a plan to deliver UiBox unmanned delivery vehicle to Shanghai overnight. After receiving the unmanned delivery vehicle, technicians responsible for on-site operation immediately deployed and debugged the machine and in just one night, the unmanned delivery vehicle joined the anti-epidemic team.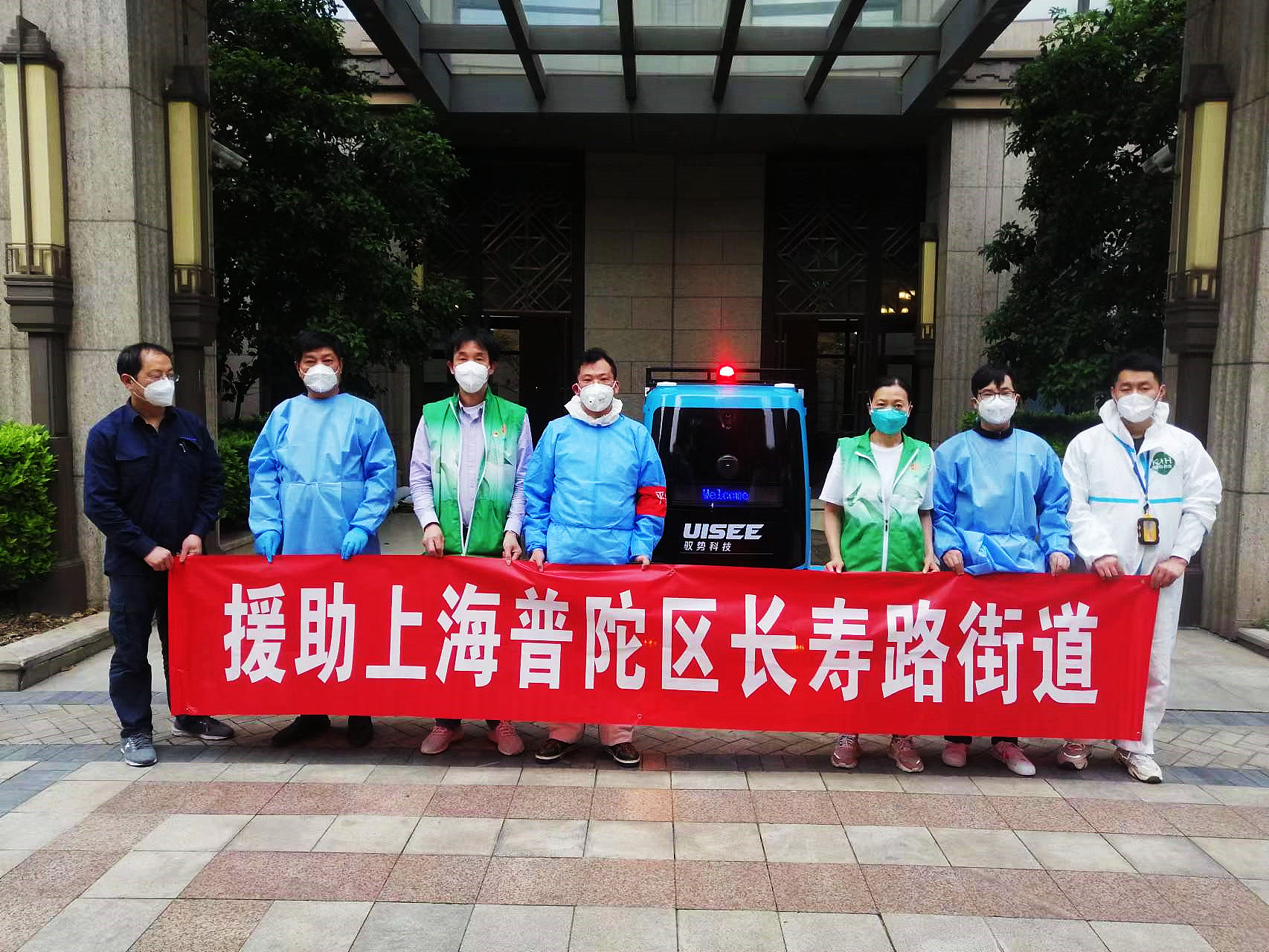 Located in Putuo District, Shanghai, Huaqiao Village has 13 buildings, total of 580 households and 1,300 residents. Currently, the community is still facing severe epidemic outbreak. It is necessary to ensure the health and safety of residents and the safety transportation of supplies. After receiving the epidemic prevention demand of Huaqiao Village, UISEE responded quickly and sent UiBox unmanned delivery vehicle to help thousands of residents in the community to distribute materials and daily necessities as much as possible.
UiBox unmanned delivery vehicle can carry up to 200 kilograms of materials at one time, and can realize high-frequency round-trip operations. When full loaded, the operating distance can reach 80 kilometers. UiBox unmanned delivery vehicle can carry out 7X24 hours round-the-clock delivery, and fully meet the daily delivery needs of residents in the community.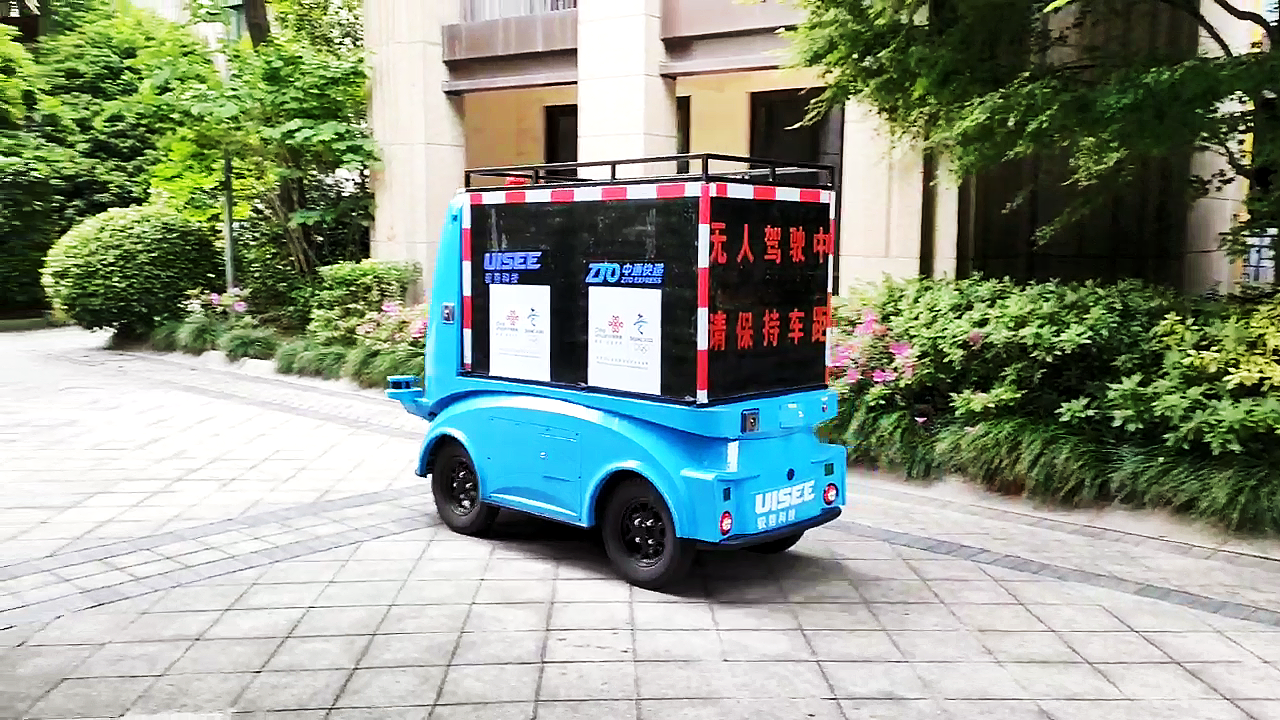 "The auto-vehicle is very easy to get started, we just need to put goods in unmanned delivery car, then the vehicle will drive autonomously to the building. The whole process is very smooth, and almost twice faster than human delivery also safer." Local volunteers said.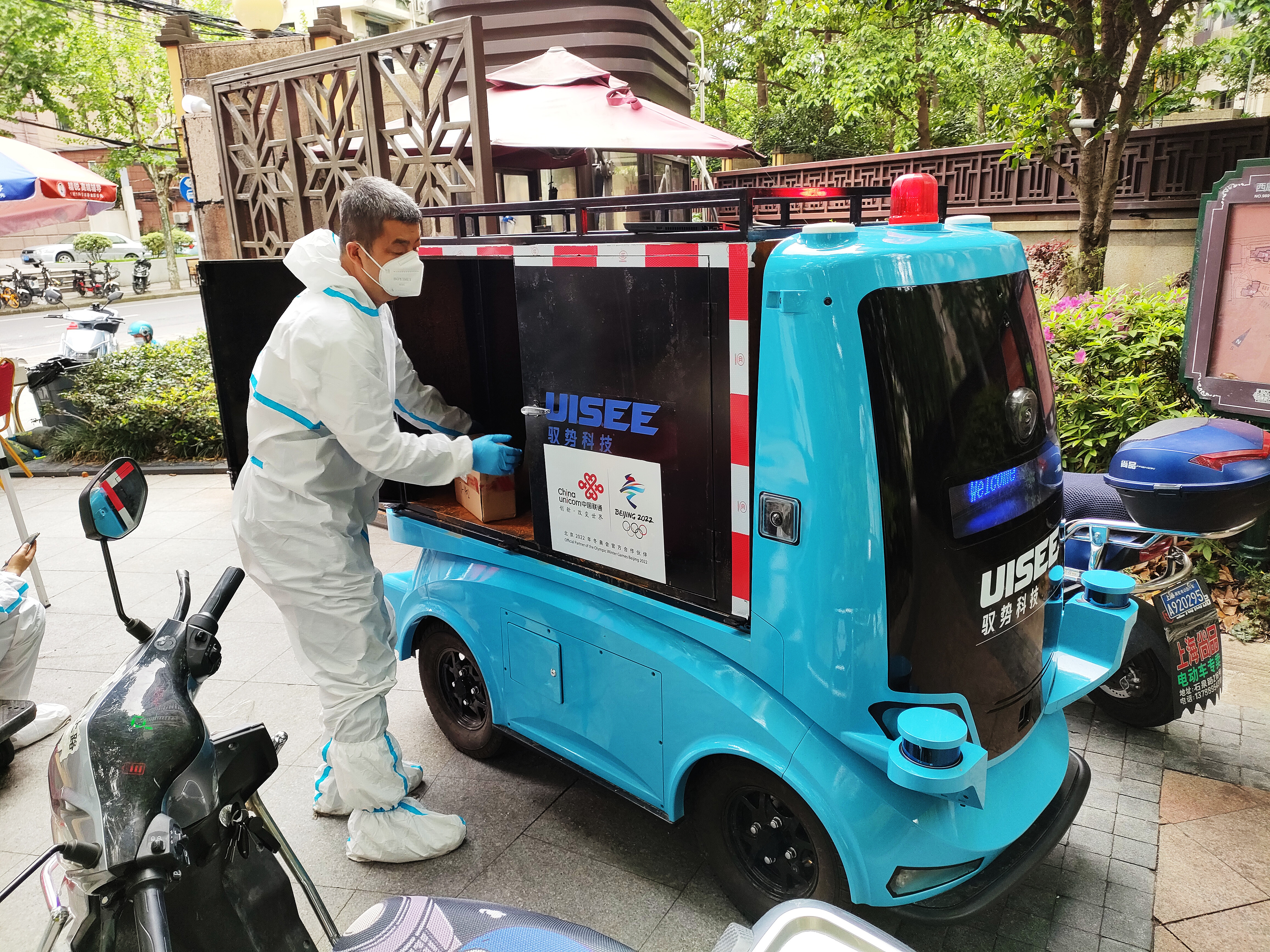 UISEE unmanned delivery vehicle is equipped with 3 mixed solid-state radars, 2 laser radars and 7 cameras. With L4 level of autonomous driving capability, the unmanned delivery vehicle can accurately locate and realize precise delivery without any manual operation in the whole process, avoiding the hidden danger of cross infection.
"I have done my part, and the unmanned delivery vehicle has also fulfilled its mission. I am very pleased to participate in the epidemic prevention together with my company. Although we are only a small part of the anti-epidemic force, I believe that when we pool our courage and strength, we will surely defeat the epidemic!" One on-site UISEE staff said.
UISEE will continue to pay close attention to the epidemic and devote ourselves to the fight against the epidemic. Meanwhile our self-developed unmanned vehicle products have been used in Guangzhou, Hong Kong, China and other places to support the fight against the epidemic.