UISEE Autonomous Logistics Vehicles Fleet in Urumqi International Airport Commercial Unmanned Operation Mileage Exceeds 10,000 KMs
Date: 2022-06-09
Views: 1017
At the end of May, the world's first airport apron autonomous logistics vehicles developed by UISEE achieved a breakthrough in the unmanned commercial operation mileage of 10,000 kilometres in Urumqi Diwopu International Airport. The project was officially put into operation at the end of December 2021. Five autonomous logistics vehicles joint the cargo and mail transfer process on the apron when the airport's winter climate environment was most challenging, becoming an important scientific and technological force to realize the construction of modern airport.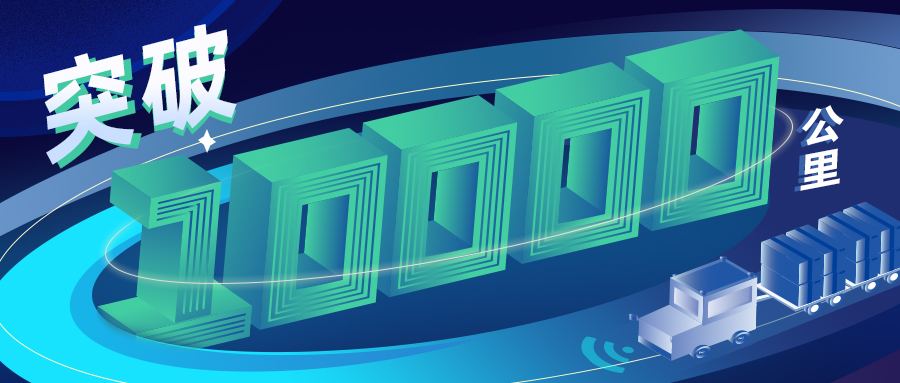 From winter snow and ice-cold weather to summer, the temperature is creeping up. For successively five months, UISEE autonomous vehicles fleet withstood cold winter and hot summer, operated steadily under diverse and complex weather conditions, also have contributed reduce the contact of manual labour to fight against epidemic.
Apron transport must comply with strict airport transport driving specifications, and it is required to meet the highest safety standards of civil aviation. The experience of unmanned vehicles equipped with UISEE autonomous driving technology has proved that they can cope with safe operation under various working conditions, and truly realize unmanned operation in apron operation
For example, in the process of unmanned cargo and mail transfer on the apron, the autonomous vehicles need to accurately perceive the on-site environment, detect the position of aircraft on the apron intelligently and avoid collision autonomously, master skills required by operation such as coordinate with multiple vehicles and precise parking, to ensure the safety and reliability of the transportation process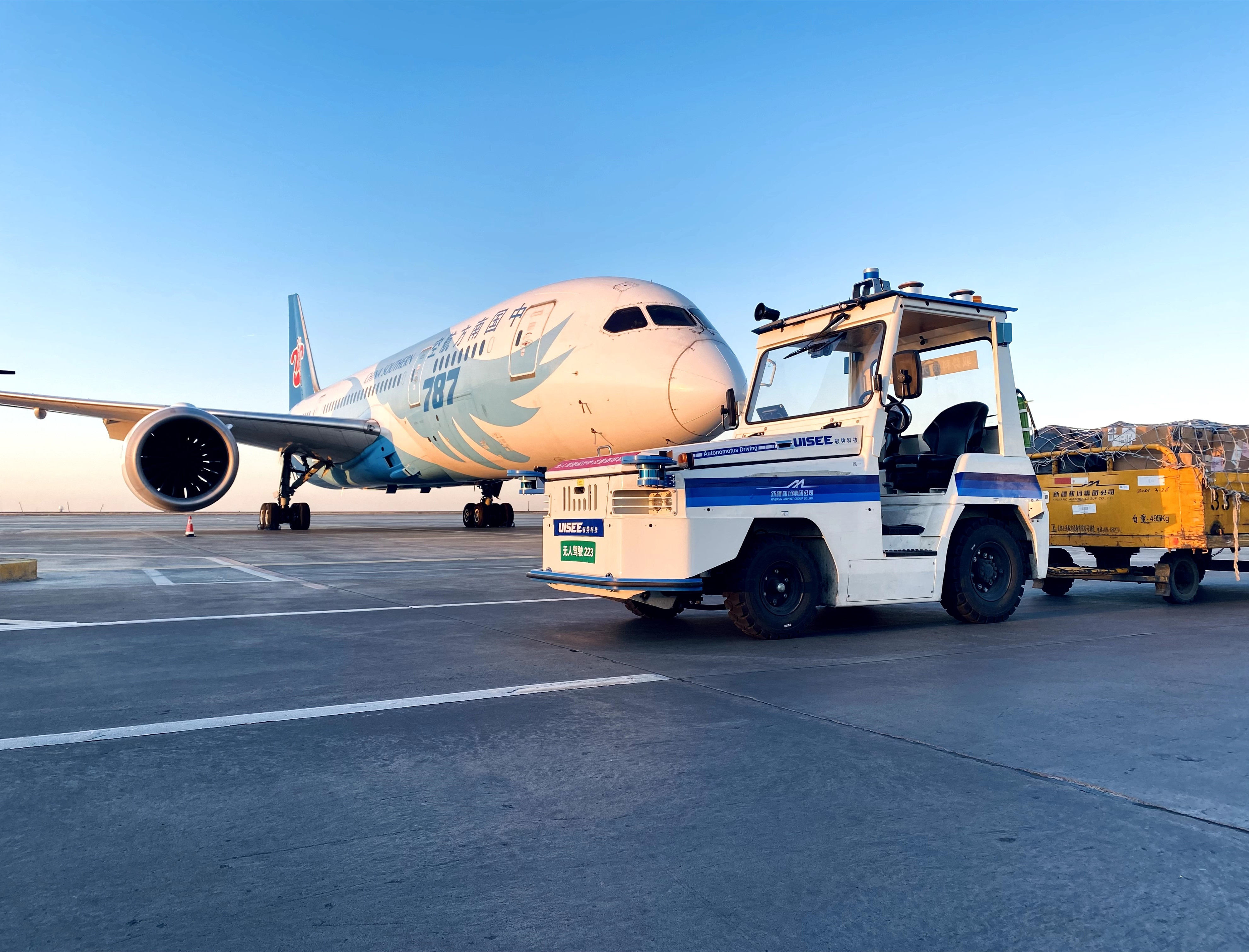 In the last five months, the autonomous driving logistics vehicles fleet has realized non-stop round-the-clock operation, with a maximum daily transport capacity of nearly 400km and a total of 1,800 round-trip operations, which effectively improves the airport transport efficiency and saves about 9 workers in three shifts.
"Autonomous vehicles can drive as well as human drivers in rain, snow, fog and night. Operating for five months has overturned our understanding of autonomous vehicles and dispelled our previous concerns, providing a lot of convenience for our front-line work." said by an operator at the airport.
Based on the outstanding performance of unmanned vehicles, UISEE Technology, a benchmark enterprise of unmanned driving, has joined hands with Urumqi Diwopu International Airport to further expand the new routes of unmanned driving and apply more models and scenes.